Our staff's commitment to you
Our staff is committed to providing support, compassion, information, and direction as needed to all members of our community, their families, and friends who are dealing with loss and grief.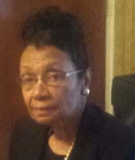 Marjorie Robinson Fleming-Saunders
Owner and CEO - License Number 1199
Marjorie Robinson Fleming-Saunders is the owner and CEO of Fleming-DeLaine Funeral Home, Manning, South Carolina. She is a graduate of Allen University and earned a Masters of Arts Degree in music from Columbia University in New York, New York. While a student at Columbia University, she was a member of Phi Lamba Theta and Kappa Delta Pi Honor Societies.

She taught in the Music Department at Mather Academy, Camden, South Carolina, Allen University, and Morris College, Sumter, South Carolina.

Mrs. Fleming-Saunders served ten years on the Clarendon County Board of Education. She is one of the founders of the Santee-Wateree Expo, an organization that has brought several National figures to Clarendon County. She is an ardent supporter of the Manning Branch NAACP where she has been relentless in her efforts to advance the Civil Rights for all people.

For approximately ten years, Mrs. Fleming-Saunders served as a volunteer teacher of music to the children of Fleming-Felder Headstart and also the Wee Academy. Some of her private piano and voice students have excelled musically and obtained National prominence and have credited her for their solid foundation and vast technique and general musicality.

Marjorie is a member of Alpha Kappa Alpha Sorority. She is listed in the National Directory of Who's Who in Executive and Professionals 1995-1996. Life member of the National Registry of Who's Who 1997 edition.

She was also recognized by the YWCA of the Upper Lowland, Inc. in the area of Entrepreneurship as the recipient of the Woman of Achievement Award. Mrs. Fleming-Saunders service awards include the following: Manning Branch of the NAACP, Ebenezer Baptist Church, Fleming-Felder Headstart, Wee Academy, South Carolina Troopers Coalition and the Clarendon County Ministerial Alliance.

Mrs. Marjorie Robinson Fleming-Saunders has two sons, Robert "Bobby" Fleming and Billie S. Fleming, Jr.. Both are Funeral Directors.

Billie Fleming, Sr., Civil Rights Leader and Humanitarian, died in 1992. She later married Ronald J. Saunders of Youngstown, Ohio. They reside in Manning, South Carolina.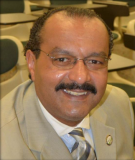 Robert "Bobby" Fleming
Assistant Manager - License Number 2235
Mr. Robert "Bobby" Fleming is a son of Mrs. Marjorie Fleming Saunders and the late Mr. Billie S. Fleming of Manning, South Carolina. He graduated Class of "1981" from Manning High School and "1985" from South Carolina State College with a Bachelor of Science degree in Marketing and minor in Accounting. Bobby is a member of the Omega Psi Phi Fraternity and the Phi Beta Lambda Business Fraternity. He is a third generation Funeral Director and Embalmer with a degree in Mortuary science from Gupton-Jones College in Atlanta, Georgia. Bobby is the Assistant Manager of Fleming & DeLaine Funeral Home and Chapel of Manning and the Business Manager for Fleming Insurance Company.

He holds membership in Leadership South Carolina; Manning Branch of the NAACP in which he is President, the Clarendon Democratic Party Executive Committee, a former member of the Attorney General's State Crime Task Force, the Sixth District Judicial Screening Commission and the Manning Jaycees in which he was the first black member. Mr. Fleming is a Trustee Board member of Ebenezer Baptist Church in Manning, a member of the Brotherly Love Lodge 99, and the Good Fellows Club of Sumter. He was named by the United American Freewill Baptist Conference of South Carolina as the 1999 "Businessman of the Year".

Mr. Fleming is an active advocate for education in Clarendon County. He is a member and past chairman of the Clarendon District Two School Board and a member of the South Carolina Coalition for Better Schools Coalition Steering Committee. In 1999, Bobby received the National School Board Association's Distinguished Service Award, and serves on the South Carolina State University 1890 Advisory Council.

In addition, he was named one of Vision magazine's Top 25 Business Influences in 1998. Then in 1999, Mr. Fleming was named one of the most eligible bachelors in Ebony Magazine.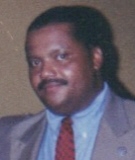 Billie Fleming, Jr.
Licensed Funeral Director / Licensed Embalmer - License Number 1854
As a youth, Billie's greatest ambition was to become an embalmer and funeral director. In his early childhood, he always pretended to direct and prepare funeral services.

Billie is a graduate of Manning High School, and furthered his education at South Carolina State University in Orangeburg, South Carolina, University of South Carolina in Sumter, South Carolina and graduated from Gupton Jones College of Funeral Service in Atlanta, Georgia in 1981. Billie also completed a course at the Albert Florens Storm Eye Institute, Department of Ophthalmology, Medical University of South Carolina in 1986.

Billie is a licensed Funeral Director and licensed Embalmer and has served in these positions for over 30 years with outstanding and exemplary service.